News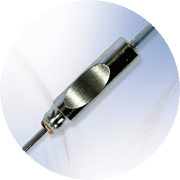 We stock a complete range of IVF devices at very competitive prices. Please call for a quote.
We are introducing a new finger grip on our single channel needles for easier handling during oocyte collection.
Veterinarian/zoological needles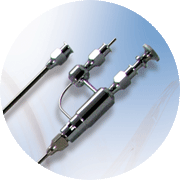 We supply needles for veterinarian/zoological use worldwide. We offer a bespoke design service for products to use on all animals large and small, especially for equine use. Please contact our technical support team for help or advice.


International
We export our products to many countries throughout the world including China, Egypt, Libya, the Middle East, India and USA.
If you are interested in any of our products wherever you are in the world, please contact us at info@casmed.co.uk.
Customer Services and Feedback
At Casmed we rely on your feedback to improve our products and services to you. We are a dedicated team and our aim is to provide you, our customers, with a first class service and product and it is only with your help that we can make improvements. If you have any suggestions please send them to us using our 'contact us' link.
Wherever possible, we offer you the opportunity to customise our standard products to meet your own particular needs. We can also offer a bespoke design service. Please contact our technical support team for any help or advice.
Casmed International Limited
Unit C, Blenheim House,
1 Blenheim Rd
Epsom,
Surrey KT19 9AP
England
Tel No.: +44 (0) 1372 720230
Fax No.: +44 (0) 1372 720260
Sales (UK): sales@casmed.co.uk
International/Veterinarian: info@casmed.co.uk
Meetings
Every year Casmed International attends the major international meeting of ESHRE (European Society of Human Reproduction and Embryology) which will be taking place in Geneva 2017 and Barcelona 2018.
Casmed also attends the annual BFS (British Fertility Society) and BMUS (British Medical Ultrasound Society) meetings. We also support various nursing meetings including the Royal College of Nursing Fertility meeting.